Next Steps...
Call us Today for a Quote, we are happy to be here for you.
As the leader in access controls on the market. PTI Security Systems provide you with Keypads, Security Gate Controls, Door Alarms, Site Graphics, Lighting Controls, Site Graphics and so much more.
PTI's industry leading access control and security products will help you protect your investment for years to come. With our Easy Code mobile app, providing a convenient customer experience for your renters has never been easier.
Learn More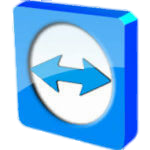 We offer Technician support in a variety of ways. Both onsite and remote access. This means that you don't have to pay for a truck rollout and a service call if it is something that can be fixed by us over the wire.
we use TeamViewer to be able to access your PC directly and do the repair remotely. What does this mean to you? This means that you can have your system repaired for a fraction of the cost and have it fixed today instead of having to go on calendar to get a service call scheduled.
Re-inventing Access Control with the Industry's First Smart Connected Self Storage Solution: INSOMNIAC Centralized Intelligent Access (CIA)
The software is in the cloud, utilizing Amazon Web Services (AWS) so you won't ever have to worry about computer problems such as loss of data, limited amount of storage, computer crashes or never-ending software updates.
Learn More
Our Message To You
Established in Redding CA in 2012 The owner of Redding Network has been in the Computer, Internet and Video Security business for over 28 Years. With its history starting with Bios Tech Computers from 1990 - 2000 and Calicom Internet Service from 1998 - 2008. We have been Manufacturer direct with LT Security Systems since 2012 and we are now a Certified dealer with PTI Security Systems.
Redding Network has been building the Video Surveillance Systems you need today. With the ability to message you live and on the fly, it gives you a hand on feeling even when you are away or even on vacation.
Redding Network is well known for building the best and most cost-effective Video Camera Systems with up to a 3 YEAR Warranty in Northern California. Based in Redding California, Shasta County we service from Sacramento CA north to the Oregon Border.
Most Video Camera companies just want to get in and get out. We not only deliver on our promise to deliver the best system for your specific needs, at a great price. But we are here for you after the sell. Just ask our current clients.